Battle for the Perfect Cup - An Ebook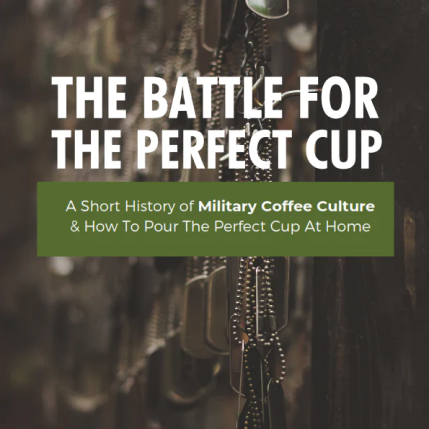 A Short History of Military Coffee Culture & Tips on how to pour the perfect cup at home.
We dive into Military Coffee History and then make our way into Steps to make a good home brew. We will touch on several areas that affect your final cup and detail several components that are important to get the correct end result.