Coming Soon the Sherman Tank 6 Bean Blend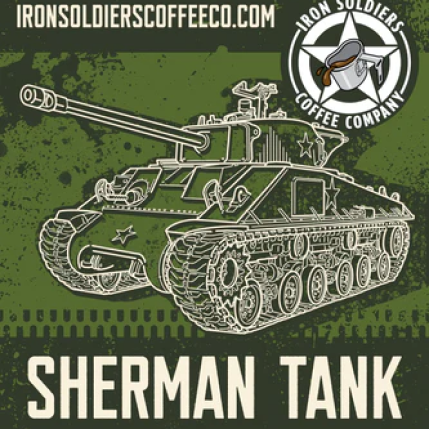 We are excited to release the new Label for the Sherman Tank Series which is our 6 Bean Blend which is our DARK Roast coffee. It is one of our more popular blends and will be complimented with the Sherman Tank image that represents the Iconic  Tank from WWII.
Get yours today under our Blends Area.